Learn to Draw Cartoons with Cookie Cartoonery - Free
 Learn How to Draw Cartoons with Cookie Cartoonery.
Over 30 workshops to choose from!
 Learn to draw workshop we hope will inspire children to have fun with their cartoon art. This 2D cartoon drawing gives kids great skills! chef time.....where else would you get such a crazy cartoon to draw!! Easy to draw cartoons with simple shapes – see your confidence grow! Let's Beat the Lockdown Boredom by Drawing fab cartoons! Draw with me workshops Kids are loving the easy and straightforward cartoon tutorial workshops, with the added Cookie magic! The magic is that he uses familiar shapes, letters e.g. U,O, and makes cartoons. You need to give it a go! Activities to do at home to support home learning through the lockdown are here…have a go! All you need is a piece of paper and a pencil. Cookie encourages you to find your own style and develop your own characters; this is just the start of an exciting journey. You will be the next cartoonist! Don't forget to leave a message on his YouTube channel, we want you to be part of the next workshops.
 We have a Facebook group where you can showcase your cartoon artwork find us @ draw cartoons with Cookie. Like and subscribe to our YouTube channel to see more. Cookie Cartoonery is proud to support you through the lockdown. Let's beat lockdown boredom by drawing whilst, having lots of fun together. #howtodraw #drawing #cartoon
  FaceBook:  https://facebook.com/cookiecartoonery FaceBook Group: Drawing Cartoons with Cookie DrawingCartoonswithCookie To follow us on Twitter. 
To follow us on Instagram
Our YouTube channel  
Our shop website is Cookie Studio 
Our website is:  Cookie Tee Shop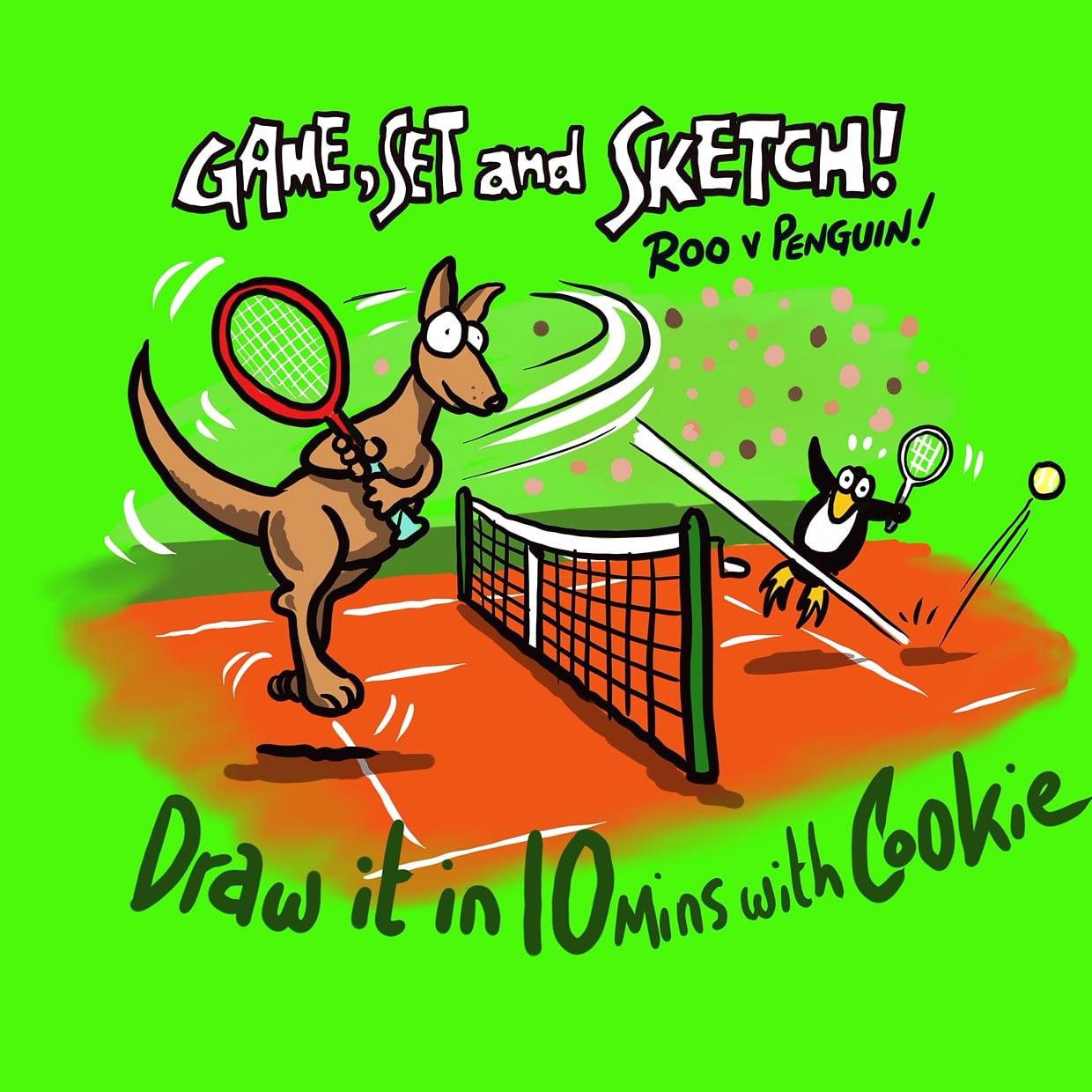 Learn to Draw Cartoons with Cookie Cartoonery - Free
Recommend to a friend
DELIVERY & RETURNS
Learn how to edit the text in this section by looking at your theme's notes section.