Originals Framed Artwork
Yes original framed artwork which can be personalised.
Framed are 15 x 10cm
One blank playing card with original artwork.
If you want to add a name or saying then ask and we shall do so free of charge.
Black frames
Personalisation may take up to 10 days to complete.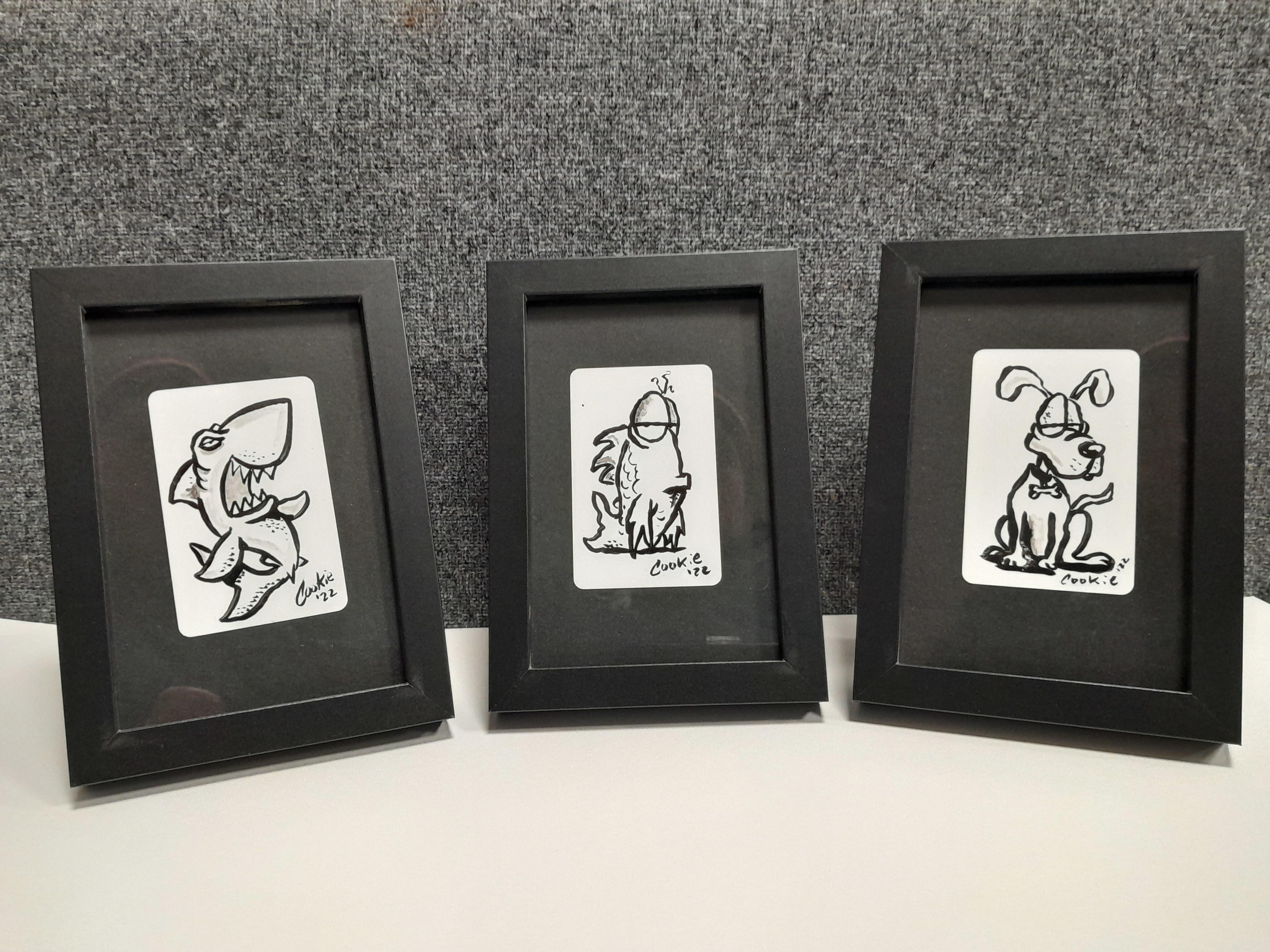 Originals Framed Artwork
Recommend to a friend
DELIVERY & RETURNS
Learn how to edit the text in this section by looking at your theme's notes section.