Cookie Cartoonery Blog
@cookiecartoonery our whole mission statement is to 'to be different, not to do the normal and have lots of fun!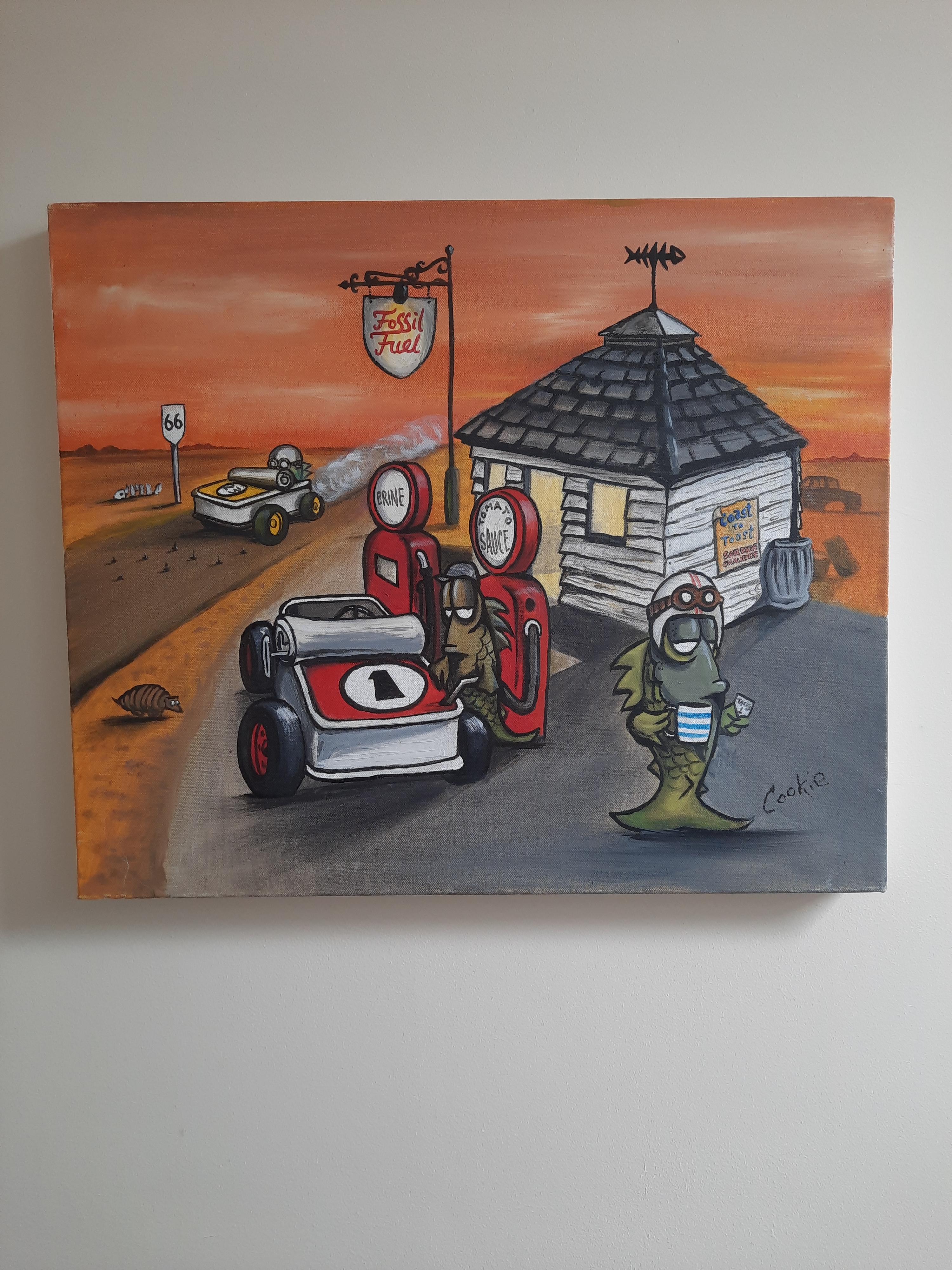 To see something great, see the humor and chase after your dreams. That very motto has been the driving factor behind the inspiration for our artist, Cookie. He is known for his standout from the crowd tee designs!
Cookie is the type of guy who sees the weird, and whimsical in everything around him. That should be obvious by the VW camper he is often seen moving around in. Cookie's designs are his passion, and he loves the chance he gets to inspire others through his off-the-walls, colorful, and cool art style.
Cookie has managed to make a bit of a name for himself and his designs working with other clothing brands in '90s. Many short-sleeved t-shirts with Cookie most popular designs on them. Many designs his followers are passionate about he has redrawn like 'Fish Tank' , 'Shark and Ride' and many more. He is now releasing an online shop showcasing his early work and then offering new designs for Men's Fashion t-shirts.
Every design is unique to his style, all his designs you find at Cookie Cartoonery have been hand-drawn with passion, and enthusiasm by Cookie. We think it definitely shows too through his cool t-shirt range!
By wearing our clothes, you will be wearing your own piece of Cookie, and his brilliantly wild imagination. You will be the talk at any event, he knows how to make great visual humor we can easily relate to!
A large part of his inspiration comes from the community. Being a part of the community, and engaging with his following is one of the main reasons that Cookie continues to produce such amazing designs. You won't have to look far to find Cookie out in the wild, and meeting others who inspire him.
Cookie is a family man and his children and their adventures have been a great influence on his work. Designing art that others love, and listening to their feedback just fuels Cookie to create even more new and exciting designs.
Building a community of like-minded people who cherish and love the same things that Cookie is passionate about is the heart and soul of Cookie Cartoonery.
Finding the t-shirts and print to match the dedication of his drawings is just as important to him,. Having a great-fitting t-shirt that is hard-wearing yet looks great is the perfect match! He does not settle for anything less...
Follow Cookie's antics @cookiecartoonery and take a look at his new shop!
Check out his shop @ www.cookiecartooneryclothing.com