Cartoon Portraits | Hand-drawn | By Cookie
These unique portraits are a cherished gift.
Sizes are A4 - prices start at £85 (These prices do not include frames)
                A3 - Prices start at £90 (These prices do not include frames)
Check out the video for more information on how a portrait is created.
How to order your Unique Portrait in Three simple steps:
1. Choose the size print you want. Order and pay on this page with any additions you want e.g. dogs, people etc...
2. Send us some close-up good images of people, vehicles, pets you want to be included in the portrait. 
Include any details e.g. Terry likes to drink Ale, I love flowers this enables us to make it more special for you. Also what backgound scene you are looking for and any saying or phrase.
 (Please ensure you send us headshots for people/pets and vehicles we need front, side views - not having great pictures delays us working on your portrait)
3. When we have all these details we can draft up the portrait and send it to you for changes/adjustments.
Email pictures to cookiecartoonery@gmail.com
We can get your portrait printed on metal signs, canvas, Christmas cards, or mugs.
Reviews:
"Excellent Art Work from Simon, and a lovely surprise gift for my daughter's birthday. Very professional and easy to deal with." Terry Mulhearn (returning Customer) 
"Incredible service and amazing artwork. Very very pleased with the product and the service. Will definitely be back again. Thanks so much. " Anneatte Shearman
"Cookie did a personalised picture, for an Xmas pressie. We love it
More reviews available on our Facebook Page and Google 
If you cannot find what you are looking for or need more information email us at cookiecartoonery@gmail.com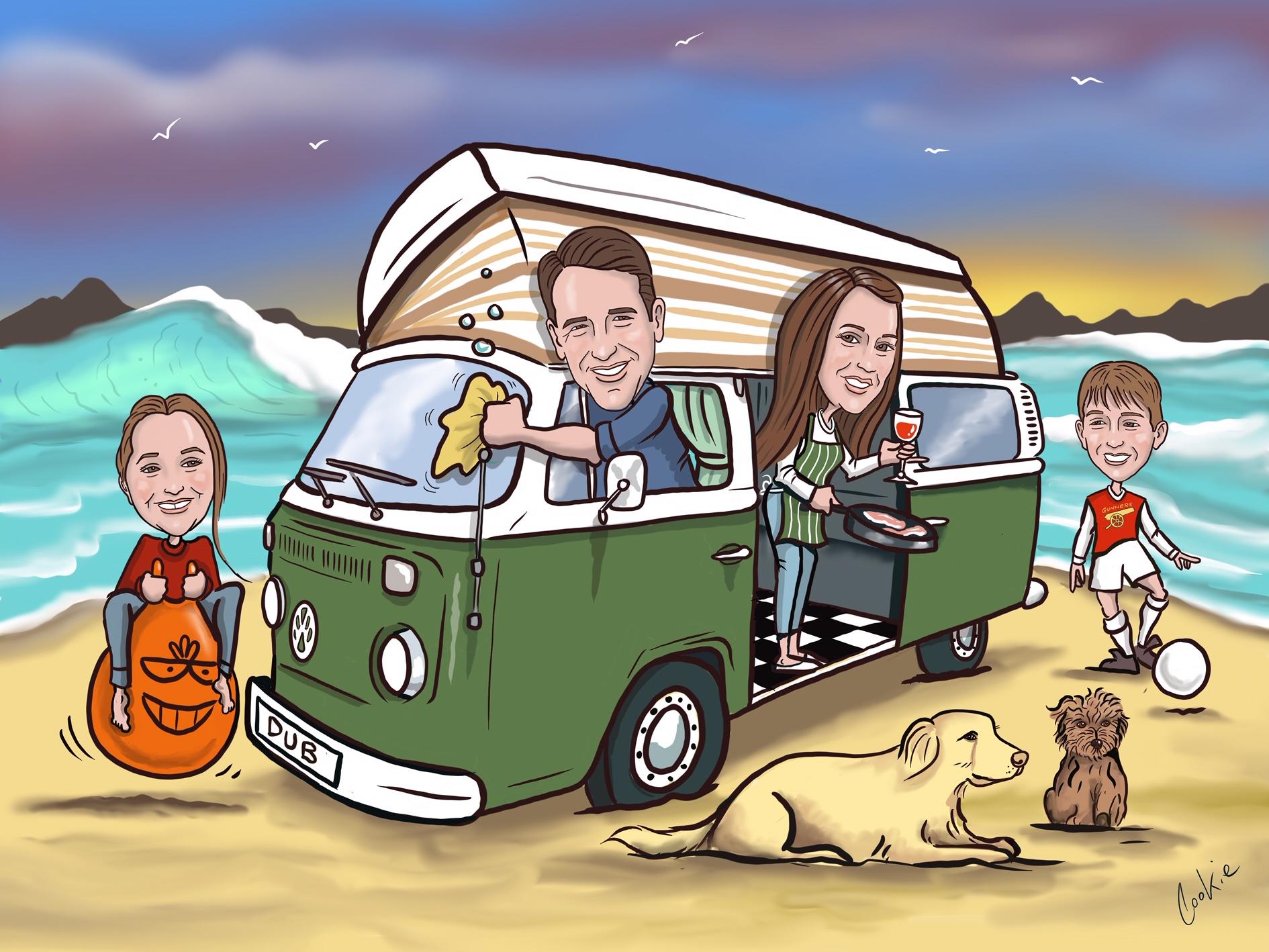 Cartoon Portraits | Hand-drawn | By Cookie
Recommend to a friend
DELIVERY & RETURNS
Learn how to edit the text in this section by looking at your theme's notes section.