The Studio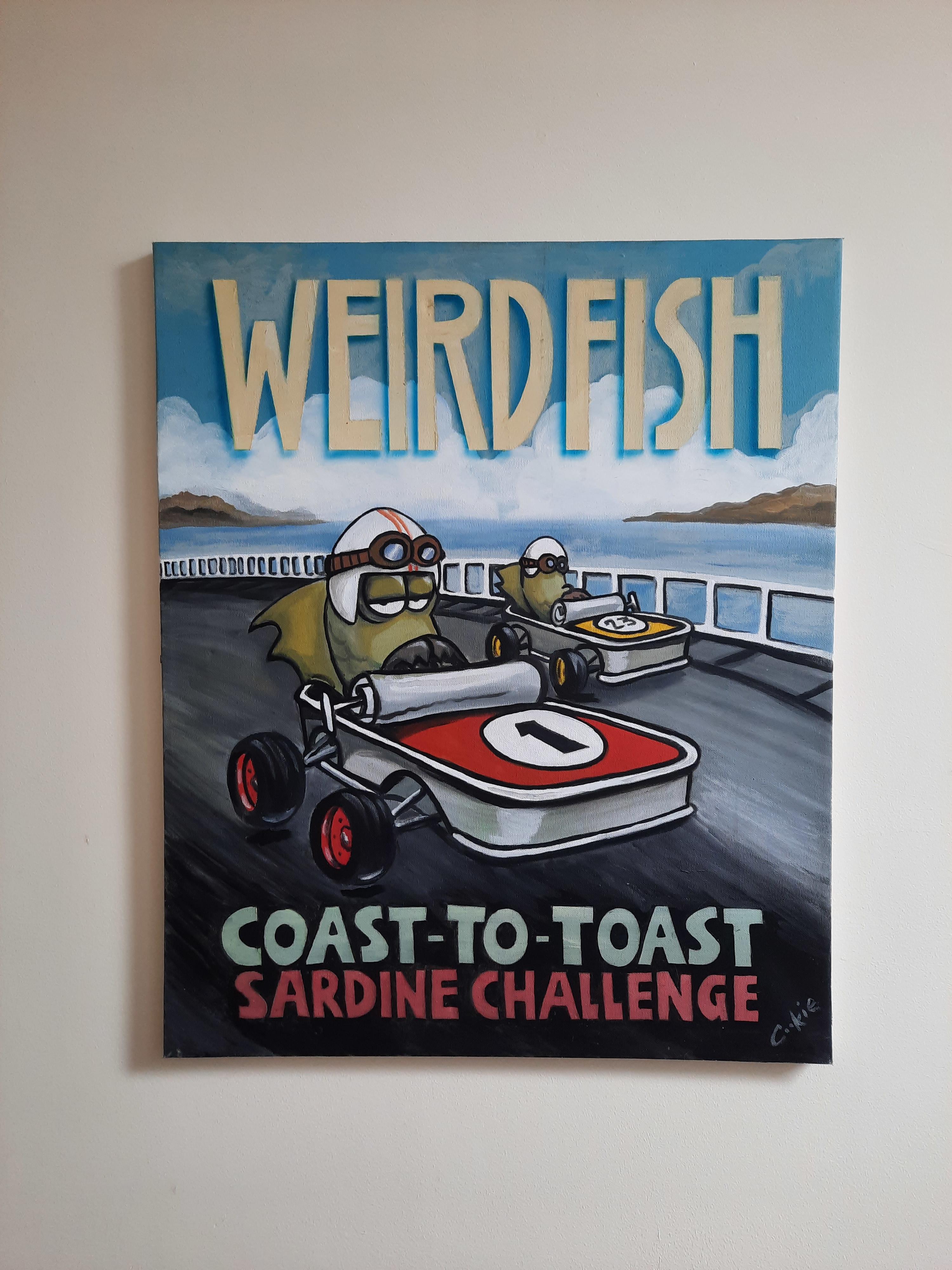 Cookie creates personalised cartoon portraits, he has a unique style that captures individuals characteristics perfectly.
You could try out his free workshops, 'Drawing Cartoons With Cookie'. You will never be able to say you cannot draw, his unique style enables everyone to gain skills quickly given amazing results..try it out!
Cookie has a large flag community following! He has been airbrushing false at VW shows for many years and in the camping area you can see them all in their glory. He has made flags for BBQ Kings and Queens and many other occasions.
Cookie has been an artist for many years, working for large t-shirt companies providing their designs; working in the corporate world; to working with individuals who want to buy a gift for a loved one.
Cookie became famous for his googly- eyes fish in the '90s.
He has worked with many businesses designing their logos to vehicle graphics. Developing their brand identity, so they stand out from competitors; getting them recognised for repeat custom.
He has a passion to work on large canvass with acrylic oils, letting his imagination run wild, and producing amazing artwork. Many of his canvasses he has donated to charity.
Cookie has attended weddings, corporate events to festivals drawing cartoon portraits, capturing personality and atmosphere.